In Two A Circle – Rise
Tracks:
Side A

Rise

Side B

Gabriel
And In Flames

Format:

12–inch vinyl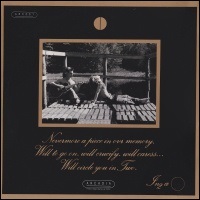 Label / Catalog Number:

Arcadia / ARC001
Credits:

Bee – Vocals
Barry – Bass and Guitars
Rose McDowall – Vocals
Taj – Guitars
Smash – Drums
Eddie Grey – Violins
Details:
Released 1985 in an edition of 5000 copies. Produced by Stitch. Mixed by Ken Thomas. Recorded at Wave Studios. Mixed at Rooster Studios. The b–side record label incorrectly lists 'And In Flames' as appearing before 'Gabriel'.